Mobile Car Detailing St. Louis
Dive into a unique car care experience with Dolphin's Mobile Detail Service LLC, Saint Louis, MO's most sought-after mobile car detailing specialist. Situated at the heart of this bustling city, we stand out not merely as cleaners but as genuine caretakers of your prized vehicle. Picture this: a spa day, but for your car. With meticulous attention to every corner, cranny, and surface, our trained experts breathe life back into your car, restoring its pristine condition and giving it the shine it deserves. Beyond the exterior gleam, we ensure the interior feels fresh, clean, and invigorating. Serving the Saint Louis community, our top priority is not just to meet and exceed your expectations, cementing our reputation as your car's truest ally. At Dolphin's, your vehicle isn't just another job; it's a commitment.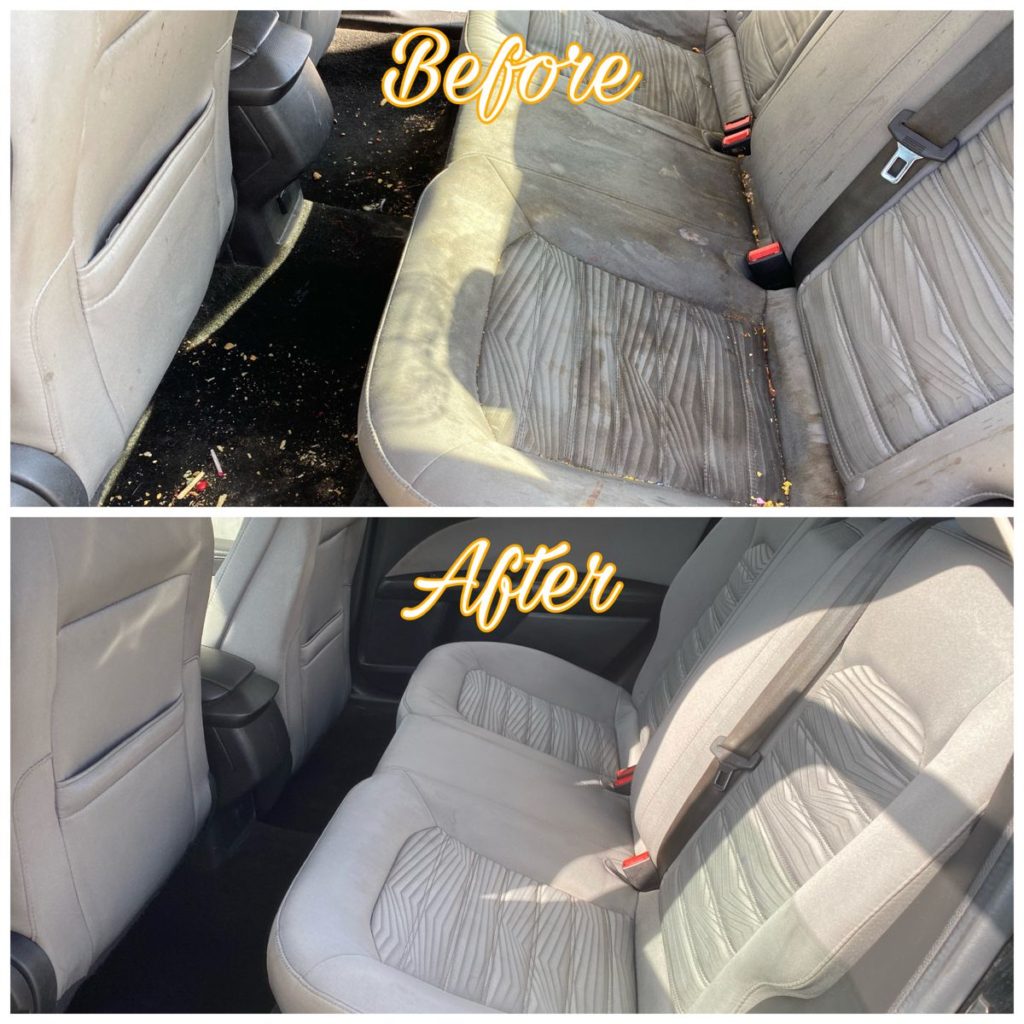 Mobile Car Detailers Saint Louis
At Dolphin's Mobile Detail Service LLC, we offer the best mobile car detailing services in the heart of Saint Louis. Our array of services includes but is not limited to:
Complete Trash Removal – Keeping your vehicle litter-free.

Wipe Down Surfaces – Including cup holders, vents, door jams, and dash.

Detailed Vacuuming – Covering cabin, trunk, under seats, and compartments.

Stain Treatments – From interior carpets to upholstery.

Steam Clean & Sanitization – For that deep cleanse.

Leather Conditioning: To ensure your leather stays pristine.

Interior Window Cleaning – For a crystal-clear view.

Pet Hair Removal: Because your furry friend loves rides, too!
With our experts at your service, you no longer need to drive to us. We come to your doorstep, be it your home or office. Whether you own a car, SUV, truck, or even a boat, our mobile car detailing service has got you covered at competitive prices ( view our price). You can also take a look on before and after photos of mobile car detailing services.
Benefits of Mobile Car Detailing
1.Ultimate Convenience: The hustle of taking your car to a traditional detailing shop is eliminated. Instead, Dolphin's Mobile Detail Service LLC comes straight to your door, whether it's your home, workplace, or any other location in Saint Louis. This means less disruption to your daily schedule and no waiting in queues.
2.Professional Touch: Our experts are not just trained; they live and breathe cars. Their deep understanding of vehicle anatomy ensures your car receives the care it deserves, making every nook and cranny shine.
3.Personalized Service: Dolphin's offers custom packages, understanding that every vehicle is unique. Whether you need a light touch-up or a deep clean, options are tailored to match your car's specific requirements.
4.Efficiency at its Best: Our team is about speed and precision. Their attention to minute details guarantees that every spot is addressed, ensuring your vehicle looks as pristine as the day you drove it off the lot. With Dolphin's Mobile Detail Service LLC, you get perfection every single time.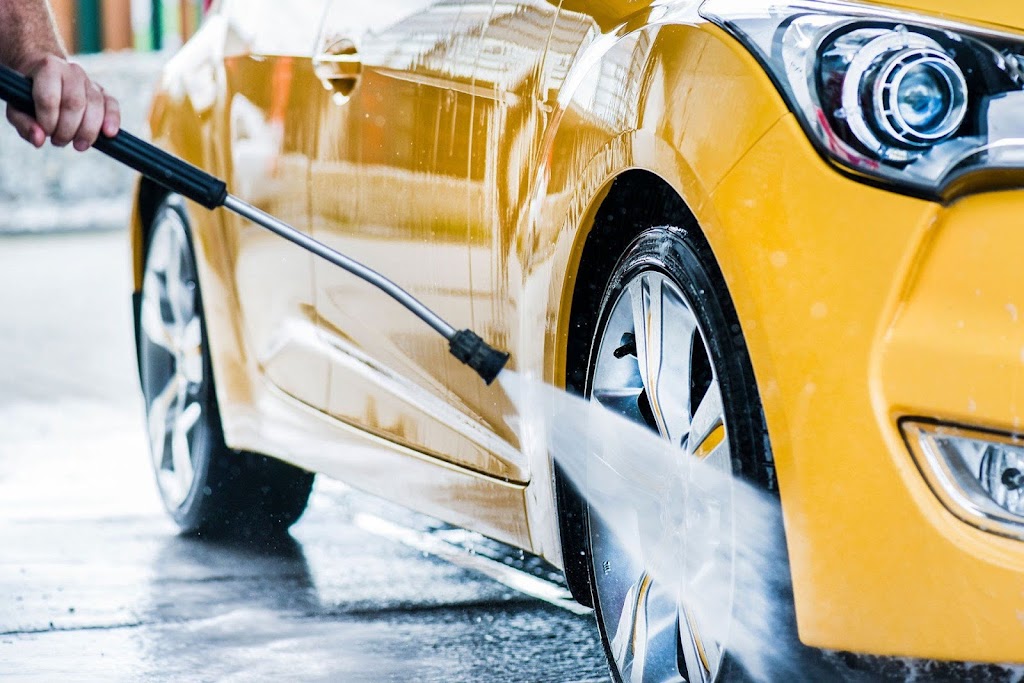 Why Choose Dolphin's Mobile Detail Service LLC?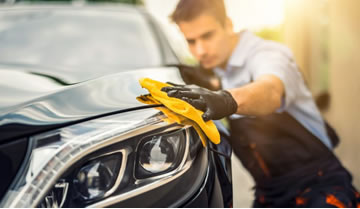 High-Quality Product
Our commitment to your vehicle's longevity and our planet is unwavering. By handpicking top-tier, eco-friendly products, we assure a pristine finish for your car and ensure minimal environmental impact. These carefully selected products are gentle on your vehicle while delivering a superior shine and protection.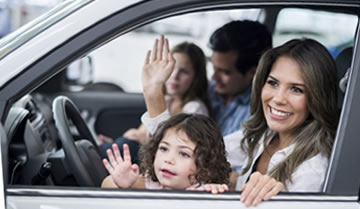 Trained Experts
Our strength lies in our people. Each member of our team is more than just trained; they are car enthusiasts who bring fervor and meticulousness to every detailing job. Their expertise stems from a blend of rigorous training and a genuine passion for automobiles, ensuring your vehicle receives the utmost care.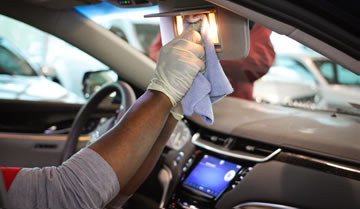 Unparalleled Service
We believe in delivering perfection. Rather than rushing through numerous jobs, our focus is on providing meticulous, in-depth service for each client. Our track record of satisfied customers is a testament to the dedication and excellence we bring to every assignment. When you contact us, you're choosing an unwavering standard of excellence.
FAQ - Mobile Car Detailing
How often should I get my car detailed?
Detailing your car every 3-4 months is recommended. Just as regular health check-ups keep us in our prime, routine detailing ensures your vehicle remains in top-notch condition. Not only does it boost your car's aesthetic appeal, but consistent detailing can help preserve its resale value and maintain that showroom shine.
Is mobile car detailing pricier than its traditional counterparts?
It's a common misconception that mobile services are always more expensive. At Dolphin's Mobile Detail Service LLC, we ensure our Mobile Car Detailing Prices remain competitive. Moreover, the convenience of getting your car detailed without leaving your premises often adds unparalleled value that traditional services might not offer.
Can I expect both interior and exterior makeovers for my car?
Absolutely! Our team specializes in comprehensive Interior and Exterior Detailing. Whether it's a spill on the inside or a scratch on the outside, our services ensure your vehicle looks pristine from every angle.
Are the products used safe for my car?
Quality and safety are our priorities. We handpick high-grade, eco-friendly products, ensuring they're gentle on your car while tough on dirt and grime suitable for all vehicle types.
What if I want regular pampering for my car?
We've got you! Dolphin's Mobile Detail Service LLC offers scheduling flexibility, allowing for regular appointments. Your vehicle deserves consistent care, and we're here to deliver it, making sure it's always in its best form.